Body Ginnastica Artistica
Artistic gymnastics is a kind of sport that is concentrated on short routines on different apparatus. It requires a proper physical fitness. Despite the shortness of artistic gymnastics performances, athletes are very demanding and picky when it comes to the choice of outfit. They want to choose unique designs taking into account the fabrics of costumes. They must be comfortable and elastic to let gymnasts execute elements freely and correctly. Our artistic gymnastics leotards shop offers several kinds of special costumes for performances.
body ginnastica artistica
body ginnastica artistica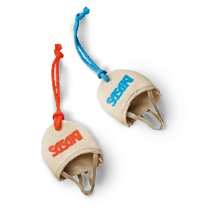 Miniatura negozio di apparire esattamente come i loro prototipi reali
Confortevole ordinazione condizioni
Oltre che dai singoli ordine offriamo anche collettiva e joint quelli
Il nostro proprio laboratorio di sartoria
Ci rendiamo conto gli ordini di qualsiasi livello di complessità e variabilità, grazie a ben coordinato il lavoro sartoriale.
Esperienza di lavoro
Secondo le nostre stime, abbiamo cucito a circa 56 160 unica body e vestiti per 13 anni di lavoro.
Prezzi bassi
Offriamo prezzi ragionevoli per due motivi. Primo, i prodotti che realizziamo noi stessi. Secondo, prendiamo in considerazione Rublo tasso di cambio di valuta estera..
Anna:
Maggio 08, 2014. Ciao Tony, Volevo solo dire grazie mille per il body, mia figlia lo adora e lei sembra bella. La vestibilità è perfetta e la ringrazio molto per ottenere a me così in fretta, è arrivato il 30, come promesso. Cordiali saluti
See more happy customers...
Condividi la tua storia
FIG's World Cup series has begun!