Pattinaggio di figura Abiti per la Concorrenza
Modern figure skating meets heavy demands on figure skating dresses for competition, such as body's protection from injury, creation of favorable conditions for any physical exercises, and they shouldn't disturb the circulation and respiration of sportsmen. Our leotards are made of different materials: biflex, velvet-stretch, velvet-plush, guipure, net-stretch and satin-stretch, that make the costumes very durable, light and soft.
pattinaggio di figura vestito
pattinaggio di figura vestito
pattinaggio di figura vestito
pattinaggio di figura vestito
pattinaggio di figura vestito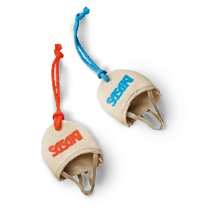 Miniatura negozio di apparire esattamente come i loro prototipi reali
Confortevole ordinazione condizioni
Oltre che dai singoli ordine offriamo anche collettiva e joint quelli
Il nostro proprio laboratorio di sartoria
Ci rendiamo conto gli ordini di qualsiasi livello di complessità e variabilità, grazie a ben coordinato il lavoro sartoriale.
Esperienza di lavoro
Secondo le nostre stime, abbiamo cucito a circa 56 160 unica body e vestiti per 13 anni di lavoro.
Prezzi bassi
Offriamo prezzi ragionevoli per due motivi. Primo, i prodotti che realizziamo noi stessi. Secondo, prendiamo in considerazione Rublo tasso di cambio di valuta estera..
Rose-Ann:
Aprile 09, 2014. Ci sono così felice con il nostro "Victoria" leotard, si adatta perfettamente e sembra bello! I materiali e la manodopera sono eccellenti e ci auguriamo di poter ordinare da voi di nuovo. Grazie!
See more happy customers...
Condividi la tua storia
You will be the first to see it!