La formazione di Warm-up Vestiti
Training is the most significant part of sport life. The harder you train, the better results you will achieve. Trainings are the only time when you can develop all necessary skills that are required in your kind of sport.
A proper training depends not only on a good coach and your motivation. You should also choose appropriate training clothes that will be comfortable and won't hinder your movements.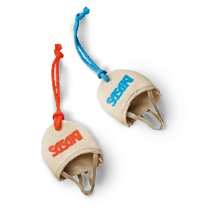 Miniatura negozio di apparire esattamente come i loro prototipi reali
Warm-up Vestiti
To warm muscles up sportswomen and sportsmen need to make a great number of exercises, especially in a cold gym or at the ice-skating rink. Warm-up clothes are undoubtedly necessary in order to keep all muscles warm and ready for active work.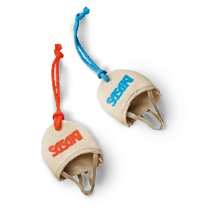 Miniatura negozio di apparire esattamente come i loro prototipi reali
Formazione Abiti
To make your training comfortable, effective and safe it is important to choose and buy practice clothes and shoes correctly. Clothing and shoes meet a number of requirements. They should :
- Be comfortable, durable and resistant to wear and tear;
- Be of top-quality;
- Have beautiful look.
Our training wear are suitable for different kinds of sport, such as rhythmic and artistic gymnastics, synchronized swimming, sports dance, etc. We offer different goods for sportsmen and sportswomen. In our online shop you can find t-shirts, tops, bolero for warming-ups, catsuits, skirts, shorts, breeches and leggings, gymnastics training leotards.
Confortevole ordinazione condizioni
Oltre che dai singoli ordine offriamo anche collettiva e joint quelli
Il nostro proprio laboratorio di sartoria
Ci rendiamo conto gli ordini di qualsiasi livello di complessità e variabilità, grazie a ben coordinato il lavoro sartoriale.
Esperienza di lavoro
Secondo le nostre stime, abbiamo cucito a circa 56 160 unica body e vestiti per 13 anni di lavoro.
Prezzi bassi
Offriamo prezzi ragionevoli per due motivi. Primo, i prodotti che realizziamo noi stessi. Secondo, prendiamo in considerazione Rublo tasso di cambio di valuta estera..
John:
15 febbraio 2016 Jennifer! Il body è arrivato oggi e siamo tutti entusiasti. Saremo lieti di lavorare con voi – sulla base di questa esperienza, ho la sensazione che è diventato molto popolare in California! Grazie mille, Jennifer!
See more happy customers...
Condividi la tua storia
You will be the first to see it!