Pattinaggio Di Figura E Di Formazione Per I Vestiti
Figure skating is a magnificent and very beautiful kind of sport. Figure skaters are usually very picky towards costumes for performances.Training clothes is also a thing of high importance. Trainings usually last for several hours. Figure skaters have to rehearse their routines at a cold temperature. Here it is important to keep muscles toned wearing skating clothes.
pattinaggio di figura e di formazione per i vestiti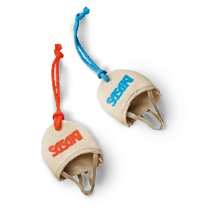 Miniatura negozio di apparire esattamente come i loro prototipi reali
pattinaggio di figura e di formazione per i vestiti
pattinaggio di figura vestito
biancheria intima termica
Confortevole ordinazione condizioni
Oltre che dai singoli ordine offriamo anche collettiva e joint quelli
Il nostro proprio laboratorio di sartoria
Ci rendiamo conto gli ordini di qualsiasi livello di complessità e variabilità, grazie a ben coordinato il lavoro sartoriale.
Esperienza di lavoro
Secondo le nostre stime, abbiamo cucito a circa 56 160 unica body e vestiti per 13 anni di lavoro.
Prezzi bassi
Offriamo prezzi ragionevoli per due motivi. Primo, i prodotti che realizziamo noi stessi. Secondo, prendiamo in considerazione Rublo tasso di cambio di valuta estera..
Sally Søjdis:
Novembre 25, 2015 Avevo promesso di inviare le foto delle nostre ragazze in body avete fatto per noi. Pensiamo è davvero bella.
See more happy customers...
Condividi la tua storia
FIG's World Cup series has begun!