Rhythmic Gymnastics Shoes
Shoes and leotards are essential attributes of sports equipment for every gymnast. There are several titles for such type of shoes (toe shoes, half shoes etc.), but all of them have the same forms and purpose. Rhythmic toe shoes are specific and have their own characteristics. The commonly used materials for their production are fabric, kersey (textile), leather and microfiber.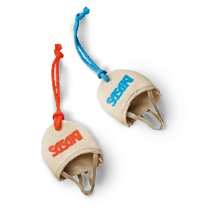 Miniature souvenirs look exactly like their real prototypes
Comfortable ordering conditions
Apart from individual order we also offer collective and joint ones
Our own tailoring workshop
We realize orders of any level of complexity and variability thanks to well - coordinated work while tailoring.
Work experience
According to our estimates, we have sewn about 56 160 unique leotards and dresses for 13 years of work.
Low prices
We offer reasonable prices for two reasons. First, we manufacture products ourselves. Second, we take into account Ruble's exchange rate to foreign currency..
Nancy Davis, Team Manager, Aerial Tumbling & AcroGymnastics:
Hi Jennifer, Thanks for all your hard work! The leotards look so amazing! Last weekend our two trios attended World Team Trials in hopes to represent USA at World Championships. Our older trio was selected (to the right of Lanie)!! They looked beautiful in your leotards! They will be wearing them at the 2018 World Age Group Acrobatic Championships in Antwerp, Belgium in April!! Beauty and strength!! What could be any better??!!
See more happy customers...
Share your story
"I Know That I Will Hold Up In Competition".